You are here

Contact
Contact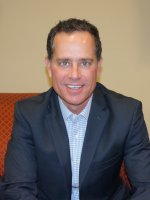 Rod Pilgreen
Rod Pilgreen has been in the investment advisory business since graduating from Louisiana Tech University in 1989. After training with the largest firm on Wall Street, Rod moved to Shreveport, Louisiana in 1991 and has been managing the investments of his affluent clients for 29 years.
A creative problem solver, Rod has proven to be a unique asset to high net-worth individuals and families, professional athletes, business owners, successful professionals, and retirees. Through caring, long-term relationships and an unparalleled commitment to service, integrity, and business ethics, he has built a solid client base of affluent investors.
What makes Pilgreen Wealth Management stand out above the competition? Rod limits his practice to only 50 accredited investors/families. He is also one of the few fee-based advisors in the Shreveport-Bossier City area. He does not charge a commission or fee on any transaction. Clients pay a quarterly advisory fee based on the value of their assets under management. This puts the advisor and the client on the same side of the desk with only one objective, to maximize the investment return for the client.
By limiting the size of his client base, Rod is able to provide a personal service to his clients. Pilgreen Wealth Management is open 24 hours a day, 7 days a week, and 365 days a year. Clients can contact Rod at any time, day or night. When you hire Pilgreen Wealth Management, it is like hiring your own personal investment advisor.
Rod is an active community leader. He has served as a volunteer financial literacy teacher at local high schools and churches. Twice a year Rod teaches "Financial Peace University" at First United Methodist Church in Shreveport, where he also serves as a Sunday school teacher and as vice-president of the Methodist Men's Group.
Address
2950 Fairfield Ave
Shreveport, LA
71104 United States